Wednesday, February 21, 2018

Tuesday, February 20, 2018
Thanks to Appelboom for sending this ink for a review!
ABOUT
Color: Brown
Bottle: 50 ml
Price: $14.43 USD
Where to buy:
Appelboom
DISCOUNT CODE FOR ALL CUSTOMERS: FRIEND
10% off (excludes Montblanc)
PROS
Legible brown color.
Easy to fill from bottle - nice wide mouth.
Attractive, heavy glass bottle. Great because you're less likely to tip it while filling!
Ink shows some water resistance.
Beautiful shading!
Pretty easy to clean.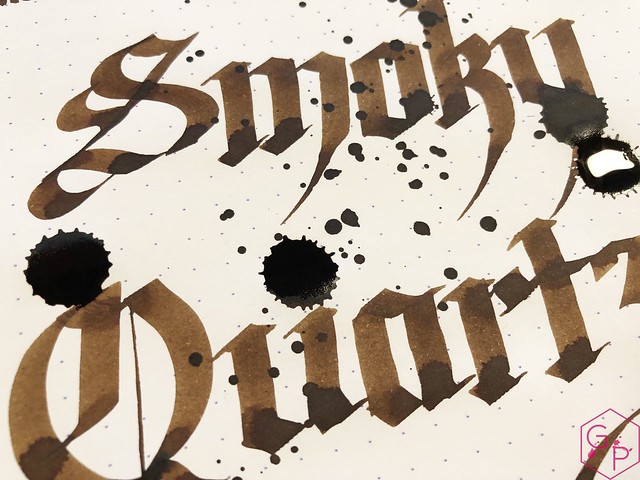 CONS
OVERALL
I don't have many brown inks because I'm very particular about the kind of brown I like. I prefer red-browns or golden browns, and I'm not sure this falls into those categories. It's not my favorite brown ink!
I received this item/these items free of charge for the purposes of this review. I was not compensated monetarily for my review. Everything you've read here is my own opinion.

Monday, February 19, 2018
I'm trying to explore videos a little more, so although I have a full review of Lamy Vibrant Pink coming up, I wanted to share a little bit of it here in video! I hope you enjoy it.
Thank you to Laywine's in Toronto for providing this ink for a review. I was not compensated monetarily for this. This is just a little snippet preview thingy of the Lamy Vibrant Pink 2018 Special Edition for the year.