Thanks to Appelboom for sending this ink for review!
ABOUT
Color: Grey
Bottle: 30 ml
Price: $54.01 USD for the set (without tax) for the full set!
Discount code for 10% off: friend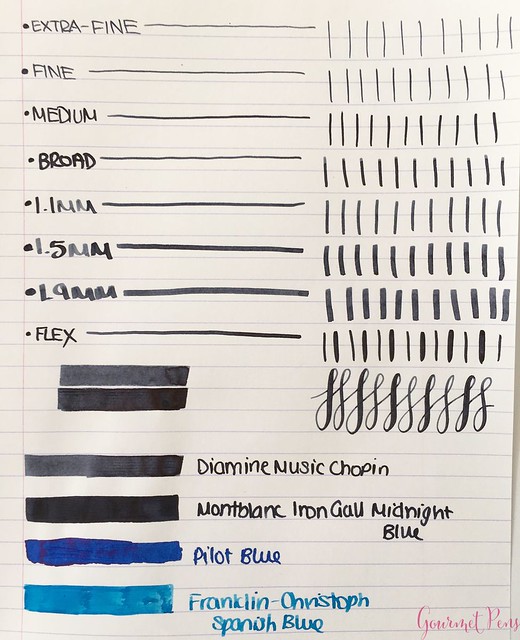 PROS
A gorgeous grey with a hint of blue/purple undertones.
Legible even with fine nibs.
Adorable little bottle.
Bottle is easy to fill from when it's full.
Comes in a cute set with a storage box.
Shades beautifully.
Easy to clean.
CONS
When your bottle gets low on ink, it's hard to fill from.
OVERALL
I think this is one of the prettiest greys I've ever used! It's a darker grey that still offers some shading, and it has some bluer undertones that come out with wet, wide nibs. Quite lovely. It's also quite well behaved.
I received this item/these items free of charge for the purposes of this review. I was not compensated monetarily for my review. Everything you've read here is my own opinion.