Hey there happy pen addicts! This year, Fountain Pen Day will be celebrated on the first Friday in November - Friday, November 7th, 2014, starting at 12 am EST. Get your wallets ready for the delectable onslaught, but also get ready for some giveaways!
Check out
Fountain Pen Day
for more details, and read on for some giveaways and deals!
---
Edison Pen Co. is offering a free italic grind (stub, cursive italic, or crisp italic), with the purchase of any current inventory pen! Click here for details!
---
Goldspot Pens is giving away extra goodies with your purchases. See image below for details!
---
Check out Pen Chalet. Ron is having a massive giveaway you won't want to miss. Really. Currently, there's nearly $1,000 in prizes, and there will be a special coupon available to use on Fountain Pen Day itself, as well as discounts. Some of the goodies up for grabs include: a Platinum President fountain pen, a Sailor Reglus fountain pen, a Monteverde Napa fountain pen, a Lamy Safari fountain pen, a Field Notes Cherry Wood Notebook pack, a Clairefontaine 1951 notebook, a Pelikan 205 fountain pen, and more. MORE THAN THAT. To enter the giveaway and see more information,
click here for details
!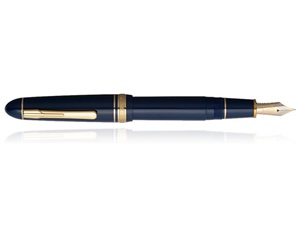 And more. Way more than this Platinum President fountain pen!
---
Eclectidbits is having a rhyming competition with lots of prizes! Up for grabs is: one of several Jinhao 599 fountain pens, two Field Notes Unexposed notebooks, a Pilot notepad, a limited Edition Pressy and t-shirt, and some Fountain Pen Day swag!
Click here for details
.
---
The Writing Desk is giving away a Parker Duofold Big Red fountain pen!
Check out their post for details
!
---
Inktronics is giving away a Kaweco Art Sport fountain pen!
Check out Ivan's post for details
!
---